WHY choose Seawater Pro Desalination ?
USA manufactured options

Lowest cost US made watermakers in the world.

High quality components in all our systems.
Innovative design and engineering

Field proven – Over 1160 units in operation worldwide.

Lifetime warranty on in-house manufactured parts.
Modular Desalination
Seawater Pro currently manufactures modular marine desalination systems ranging from 65lph-160lph in output. A modular systems is a good choice because it give you flexibility in installation. You can custom fit the watermaker into the available space you have, tucking components behind panels or under floorboards. 
At the moment we only offer modular units having temporarily stopped production of our portable units. We will be releasing the next generation Seawater Pro portable watermakers soon with significant improvements.  We have the best valued watermakers on the market bar none. 
Single Membrane complete 12v 65lph and 240v 70lph from

$4850 AUD

Dual Membrane complete 240V 120lph to 150lph from

$5750 AUD
We try to keep our prices in line with the exchange AUD/USD exchange rate where possible. Call 0439699407 for current pricing and orders.
Models
Click to see more details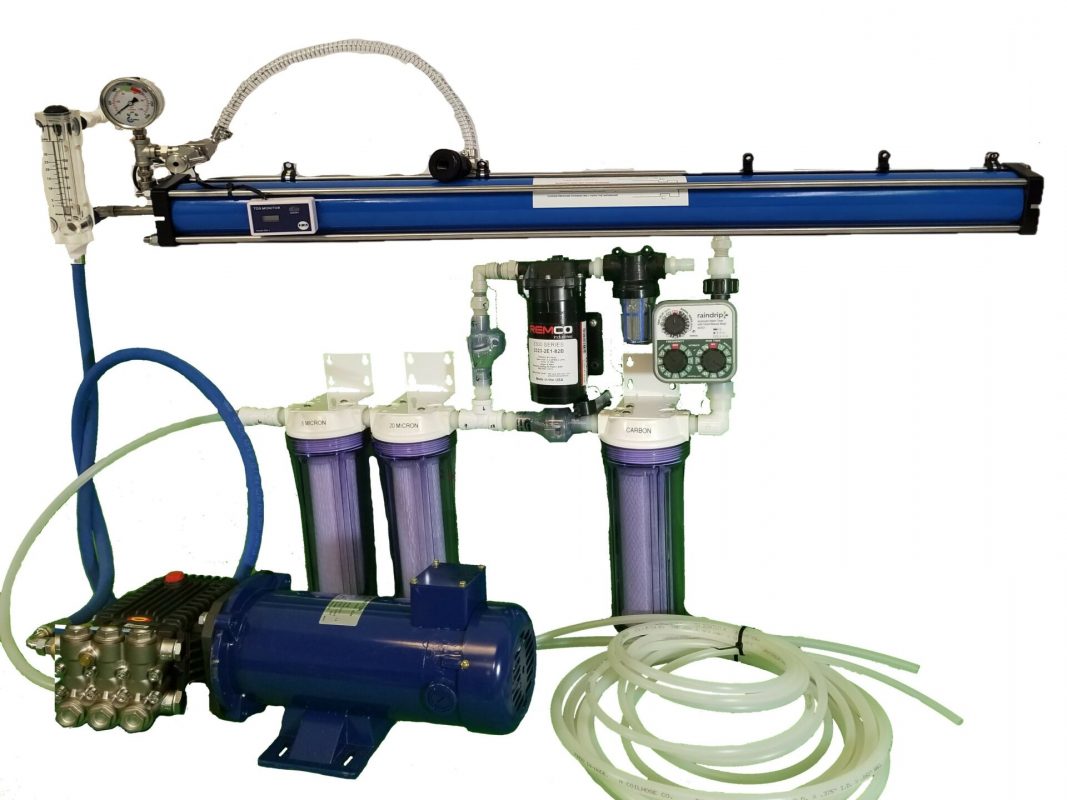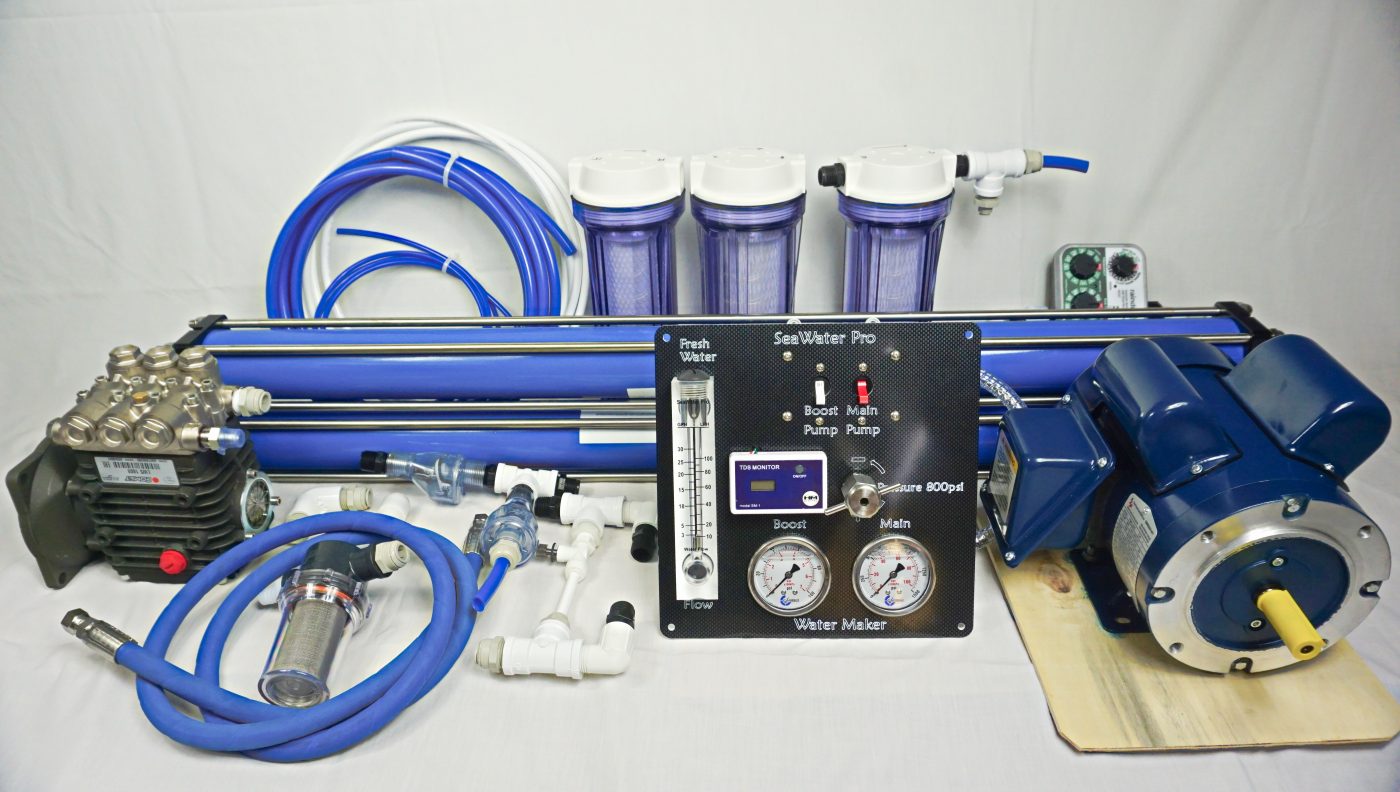 Modular design allows for a custom fit into limited spaces

Modular systems available in DC 12v or AC110v/240v

Production from 65-120LPH. 200+LPH with high capacity motor/pump and multiple membrane configuration  

Stainless or nickel plated pump options with ceramic pistons

US made efficient motor

US made DOW Filmtec Membranes,

US made pressure vessels and fittings

In house designed and made constant flow pressure regulators.

Shock resistant designed pressure housings

Control panel option

Auto rinse timer

LIFETIME warranty on all in house made parts