Seawater Pro currently manufacturers modular systems in 12v, 24v and 240v configurations. We are  working on our next generation portable systems, these will be available soon.
Marine Desalination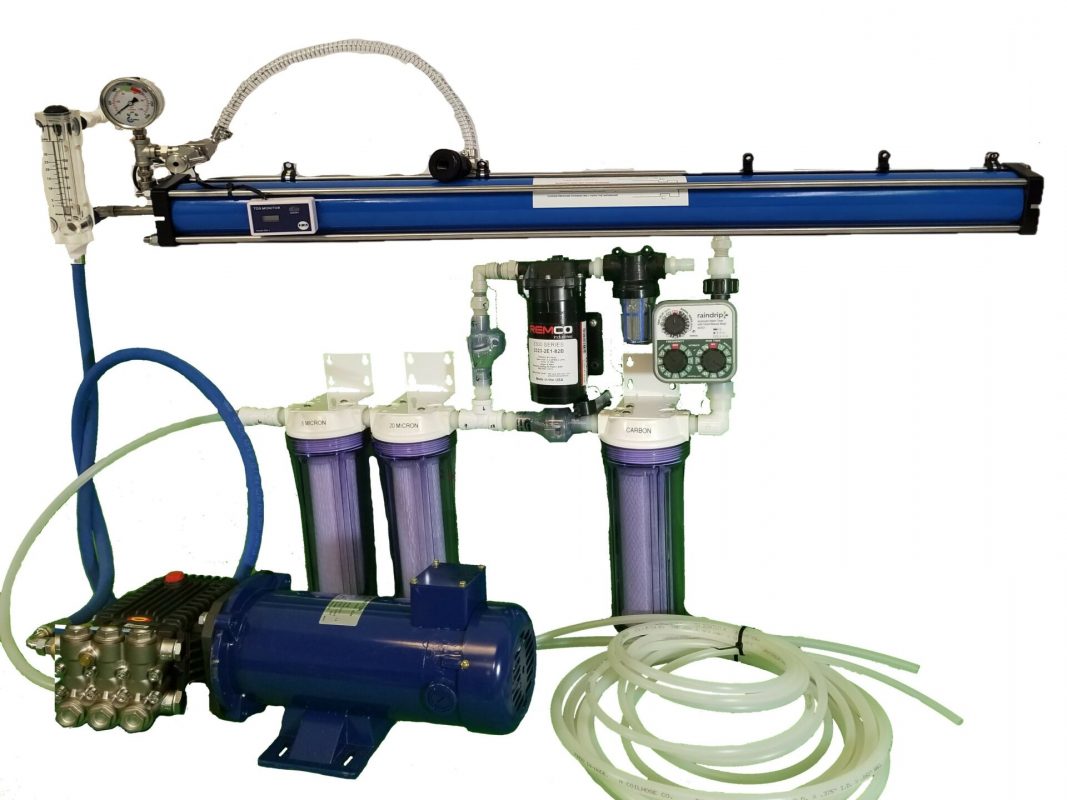 12V/24V 65- 115LPH system 
12V single membrane system uses a high end US made Leeson motor and a GP ceramic piston pump which consumes 54amps/hr at 800psi and prodcue 65LPH.
24V systems are available in single and dual membrane configuration and also use a 24v Leeson motor coupeld with a GP ceramic pump a single membrane will produce 65LPH and a dual about 115LPH.
Do we use energy recovery pumps? 
No we don't. Unless a energy recovery pump (clark pump) is used these are the most efficient DC watermakers you can buy. However, Clark pumps are much more expensive and if they fail, parts are harder to come by. We don't believe that these are the best option in marine applications. It's much cheaper to up spec your battery bank and solar array and have the benefit of more power for other applications or have a generator and make the water much faster than dealing with a low output energy recovery system with all it's complications just to save 15-20amps.
240V 70LPH – 120LPH system
240V single or dual membrane systems use a Leeson Ecosaver or a North American Electric motor (your choice). Pumps options include Italian made GP nickel plated or a stainless ceramic piston pumps. Production starts at 70LPH to 120LPH (on 50hz power)  for single and dual membranes respectively.
We have higher output options available that can run 3 or even 4 membranes, please contact for more details.